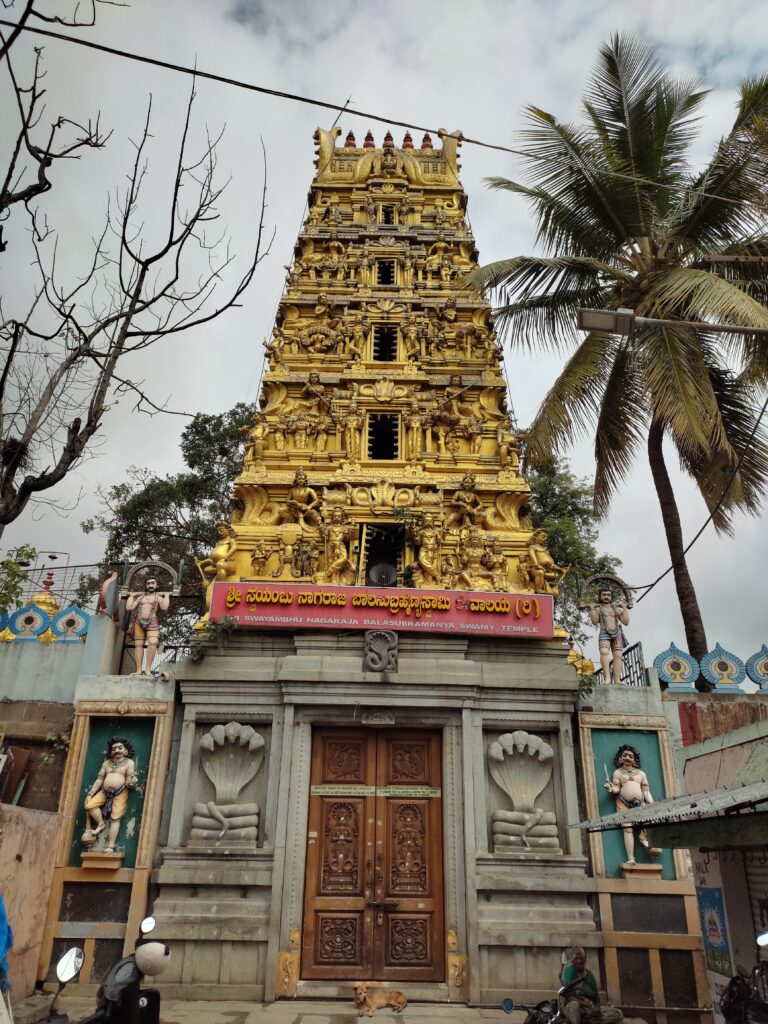 Padarayanapura was a small layout in Bengaluru.
In this layout, there was a natural stone, which was very close to Bengaluru-Mysore railway track. During that time, this place was fully covered with thorn plants, creepers and trees.

This small natural stone had a very negligible formation which resembles like a snake. We came to know about this, when Sri Nagaraja Swamy had "Aavesham" on human being (Sri Veerabharappa). When this came to notice of public, people came and offered their poojas.When their prayers was fulfilled by doing sevas, temple became more and more popular.

The land lord of this place formed a trust by name "Sri Swayambhu Nagaraja Bala Subramanya Swamy Trust" for proper management and development in 1977. By the grace and blessings of the Lord, the Trust people developed this temple to the at most level.

Now it has become a "Maha Kshetra"; very attractive Sacred Dhama.